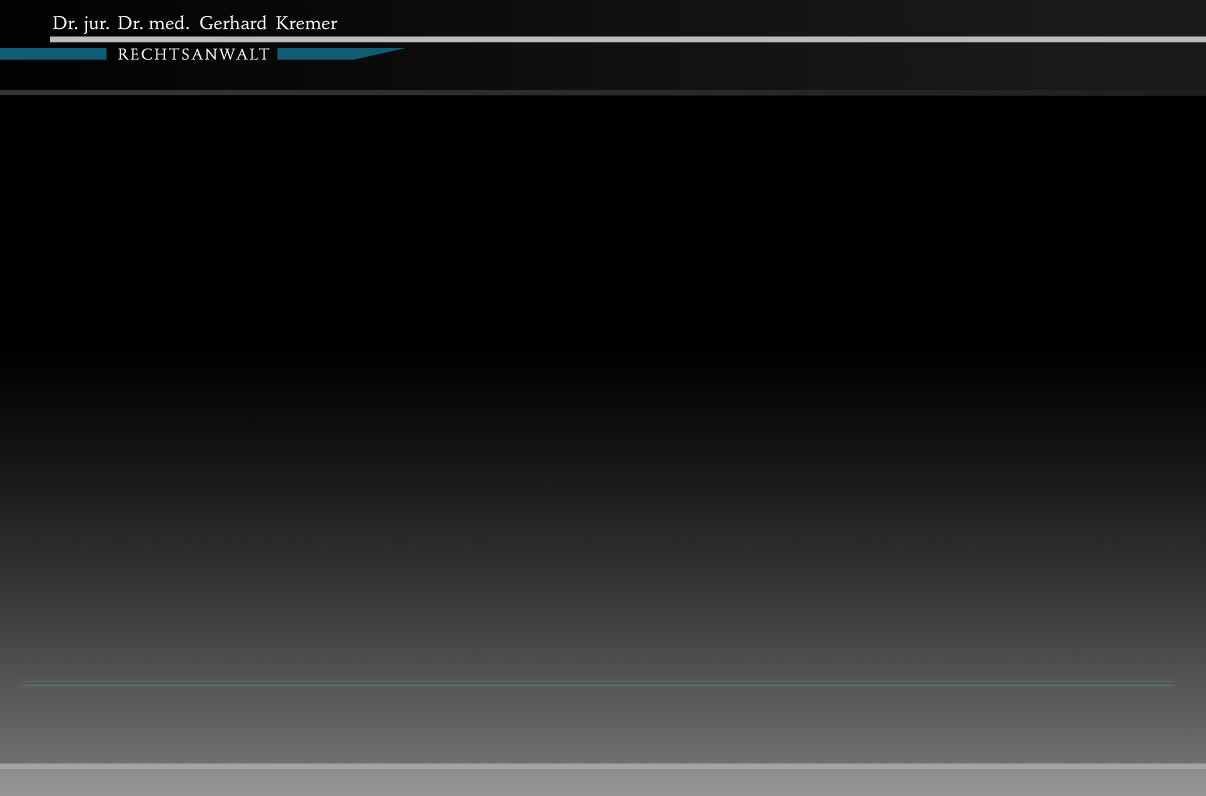 Born in 1948 in Soest, Germany.

Law studies at the Ludwig-Maximilians-University in Munich and, as a holder of an exchange scholarship, one year at the University of Pisa (Italy). Final university exam in 1975 and, after the mandatory practical professional training in Bavaria, admitted to practice as a fully licensed lawyer in 1978 (Munich).

Lawyer and scientific assistant at the Institute for International Private Law at the University of Munich until 1982. Work experience during this time includes teaching responsibilities and the preparation and the co-signing of about 800 pages of international advisory opinion for Bavarian courts of law, government agencies, attorneys and public notaries.

Set up as an attorney at law in Munich from 1982 to 1987, first as an employee in a law firm specializing in medical law, later as an independent attorney in private practice. International experience as a lawyer at the internationally operating law firm Lette et ass. in Montreal, Canada (1).

In 1983, after having studied medicine successfully, simultaneously with his professional activities as a lawyer, license to practice medicine.

Acquired in 1984 the doctorate of law (doctor iuris) with summa cum laude in Munich. Subject of the doctoral thesis is the German-Canadian law of real property, which has been published in a scientific series (2).

Acquired in 1987 the doctorate of medicine (doctor medicinae) with cum laude in Munich.

From 1986 to 2006 business executive in different functions in the international pharmaceutical company Boehringer Ingelheim. Amongst the responsibilities were the overall responsibility for Regulatory Affairs, Drug Law, Good Clinical Practice and Drug Safety. The responsibility for Drug Safety was broadened from Germany to the world-wide responsibility for the Corporation, ultimately in the function of a Corporate Vice President.

During this time he published articles on pharmaceutical law and drug safety, amongst others as a member of the Editorial Group of the Council for International Organisations of Medical Sciences (CIOMS) in Geneva (3) and has been a member of the Pharmaceutical Commission of the BPI; member of the foundation board (Gründungskuratorium) of the Potsdam Institute of Pharmacoepidemiology and Technology Assessment, as well member in various committees and panels.

After a successful career in the pharmaceutical industry, return to private practice as an attorney at law, in 2007, specialising in International Private Law and Medical / Pharmaceutical Law.

Experienced speaker and lecturer in the industrial as well as in the academic environment (4).